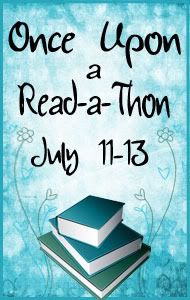 Wicked Girls
by Stephanie Hemphill (poetry)
Re-Gifters
by Mike Cary (graphic novel)
Wondrous Strange
by Lesley Livingston
Darklight
by Lesley Livingston
Eighth Grade Bites
by Heather Brewer
Fushigi Yugi Vol 1: Priestess
by Yu Watase (manga)
Total Pages Read:
1,611
Wow! I did not think I'd read that many pages--but I guess the graphic novels help. My favorite book of the read-a-thon is definitely
Wondrous Strange
; I think I need to get this series and the Iron Fey series for my classroom library ASAP.
I had a lot of fun participating in this read-a-thon, and I look forward to participating in more!